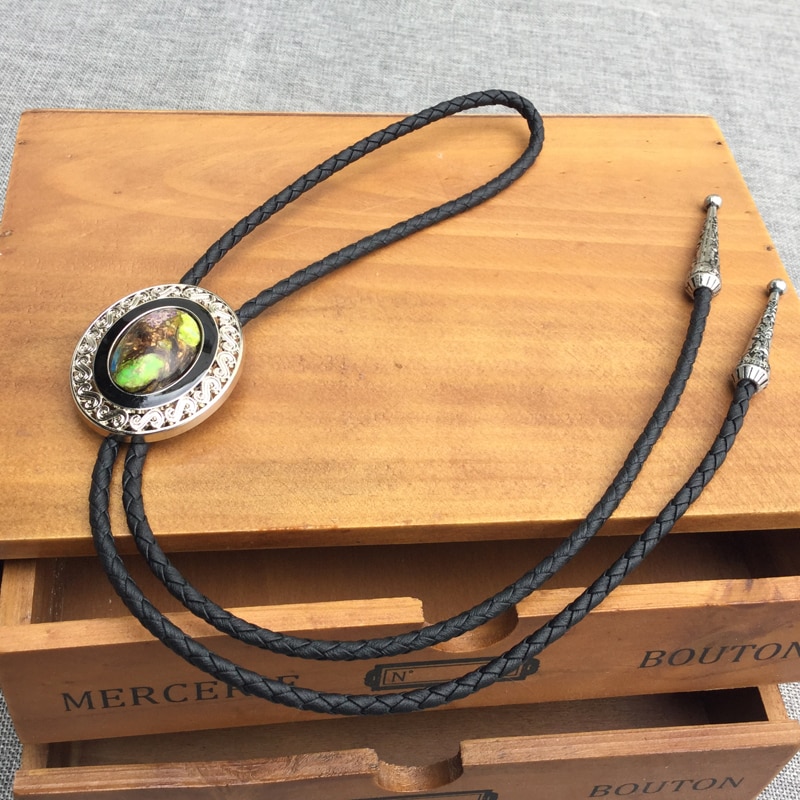 I recently had the opportunity to try out the Colorful Stone-Like Bolo Tie, and I must say, it exceeded my expectations. This unique and stylish accessory truly adds a touch of personality to any outfit.
First and foremost, the quality of this bolo tie is outstanding. It is evident that high-quality materials were used in its construction, as it feels sturdy and well-made. I appreciate the durability, as it ensures that this accessory will last for a long time.
The colorful stones on the bolo tie are what make it truly stand out. Each stone has a different color texture, resulting in a random delivery. This adds an element of surprise and uniqueness to each piece, making it even more special. The vibrant and eye-catching appearance of the stones immediately draws attention and makes a bold statement.
I also love the alloy collet that holds the stones in place. It adds a touch of sophistication and elegance to the overall design. The combination of the colorful stones and the alloy collet creates a harmonious balance between playful and refined, making this bolo tie suitable for both casual and formal occasions.
Another aspect that impressed me is the versatility of this accessory. It is designed to be worn by both men and women, making it a unisex piece. Whether you're dressing up for a special event or simply want to add a touch of style to your everyday outfit, the Colorful Stone-Like Bolo Tie is the perfect finishing touch. It effortlessly elevates your style and showcases your unique taste.
I highly recommend adding the Colorful Stone-Like Bolo Tie to your collection. Its exceptional design, high-quality materials, and versatility make it a must-have accessory. With its random delivery of colorful stones, you can be sure that no two ties are exactly the same, adding a touch of exclusivity to your wardrobe. Embrace your individuality and make a statement with this beautiful bolo tie.