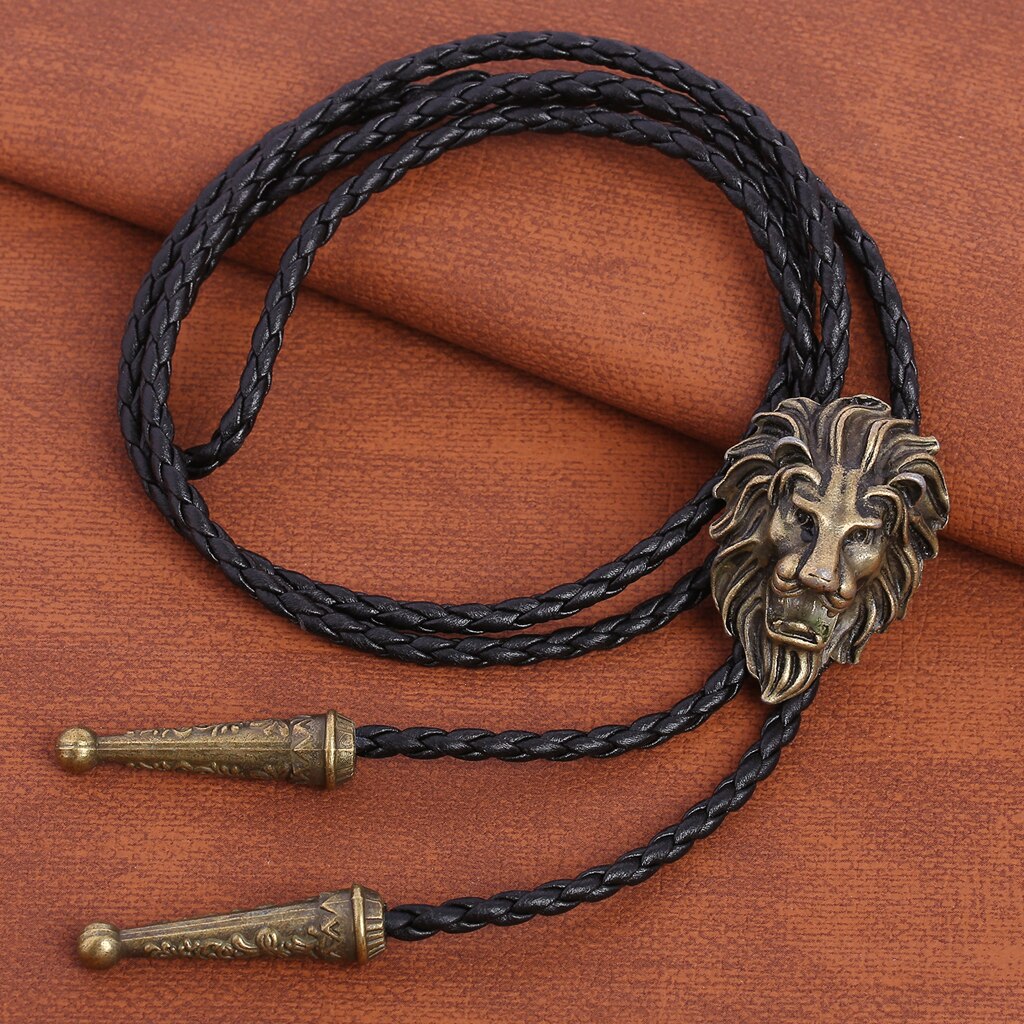 In the ever-changing landscape of fashion, some styles withstand the test of time, and vintage-inspired accessories have an enduring charm. Among them, the bolo tie stands out as a unique and elegant adornment, evoking a sense of nostalgia and sophistication. Whether you're a seasoned fashion enthusiast or someone looking to explore a new style, vintage-inspired bolo ties offer a wonderful opportunity to add a classic touch to your outfits.
Discover the Allure of Vintage Bolo Ties
Bolo ties have a fascinating history, originating in the American West during the 1940s. These distinctive neckties, often featuring intricately designed slides and cords, became a symbol of Western style and heritage. Today, contemporary artisans craft bolo ties that capture the essence of vintage designs while infusing modern elements for a fresh look.
The beauty of vintage-inspired bolo ties lies in their ability to combine traditional craftsmanship with contemporary aesthetics. You'll find a wide range of designs, each echoing the elegance and allure of a bygone era. Whether you're attending a formal event, heading to the office, or going for a casual outing, a bolo tie can instantly elevate your ensemble and make a lasting impression.
The World of Vintage-Inspired Bolo Ties
Embracing the vintage appeal, online platforms like vintage bolo tie sites that offer an extensive collection of vintage-inspired bolo ties. Step into a treasure trove of styles that range from ornate engravings to minimalist and geometric designs. Each piece exudes a sense of timeless elegance and artistry that adds depth and character to your attire.
For a touch of Western charm, consider a vintage-inspired bolo tie adorned with iconic cowboy motifs, such as horses, horseshoes, or cacti. If you prefer a more refined look, opt for a sleek and understated design, featuring polished metals or minimalist patterns. Turquoise accents are a popular choice, adding a pop of color that complements a variety of outfits.
Adding Nostalgic Touches: Vintage Ashtrays and Belt Buckles
Incorporating more vintage charm into your lifestyle, consider exploring the captivating world of vintage ashtrays and belt buckles.
Vintage Ashtrays: Discover an impressive array of vintage-inspired ashtrays that transcend their utilitarian function. These exquisite pieces not only add a touch of nostalgia to your space but also showcase elegant craftsmanship. Crafted from various materials such as porcelain, glass, or metal, each vintage ashtray serves as a unique conversation starter, embodying a bygone era of sophistication.
Let the vintage ashtray serve as a stylish home decor accent, either on a coffee table, a mantelpiece, or in your study. Even if you don't smoke, these ashtrays can be repurposed as jewelry holders or small trinket dishes, adding a touch of vintage flair to your personal space.
Vintage Belt Buckles: The collection of vintage-inspired belt buckles complements your fashion ensemble with timeless flair. From Western-inspired motifs to retro pop-culture icons, these belt buckles infuse your outfits with individuality and character. Whether you're pairing them with jeans or accessorizing a dress, these vintage-inspired belt buckles offer a statement of style that transcends trends.
A vintage-inspired belt buckle can add a striking focal point to a simple outfit, making it a versatile accessory for both men and women. Opt for ornate designs to embrace the nostalgia of the Wild West or choose a vintage buckle featuring vintage logos or symbols from past eras.
Embrace the Timeless Appeal
Incorporating vintage-inspired bolo ties, ashtrays, and belt buckles into your fashion and lifestyle choices can elevate your style with a touch of timeless elegance. Embrace the charm of bygone eras while embracing contemporary flair. Whether you're drawn to the heritage of the American West or simply appreciate the artistry of the past, vintage-inspired accessories hold a unique allure that is sure to make a lasting impression.
Remember, vintage-inspired accessories are not just fashion pieces; they are symbols of nostalgia, craftsmanship, and personal expression. Embrace the elegance and individuality they bring to your style, and let the allure of vintage-inspired pieces enhance your fashion journey. From the elegance of a vintage-inspired bolo tie to the nostalgia of a vintage ashtray and the personality of a vintage belt buckle, these timeless accessories are sure to become cherished pieces in your collection.